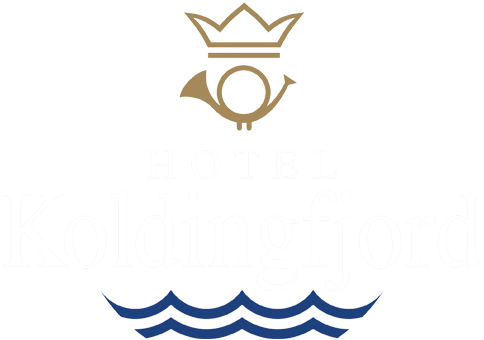 Impossible to forget. Proudly standing as a majestic presence on the banks of Kolding Fjord, in the centre of Denmark, surrounded by forests, there are few places where nature, architecture and atmosphere come together so beautifully. Hotel Koldingfjord is one such place.
These scenic surroundings offer a wealth of opportunities and, since 1911 our buildings have been a place for rest and recuperation in a healthy climate. A place to restore your energy, experience calmness and enjoy the fresh air. Even now, over 100 years later, Hotel Koldingfjord is still an oasis of calmness. No matter your reason to visit, we will do everything in our power to create the best possible experience for you. Mindful Personal Service is part of our DNA and we look forward to welcoming you.
Conference guests
Hotel Koldingfjord is widely recognised as one of the best hotel and conference centres in Denmark.
Being a conference guest at Hotel Koldingfjord is always an experience and our skilled conference team is available with reassurance, advice, help and creative input for your next meeting or conference.
We will gladly assist you through your event, from start to finish.
When good food is art
At Hotel Koldingfjord we never compromise on quality. We buy from local farmers and we know exactly where our raw material comes from. We have a healthy respect for the environment and are deeply passionate about our craft because good food is like good art, in the right setting it can evoke emotions and create memories.
We offer a range of settings, styles and choices between Restaurant Koldingfjord and Café Louise.
Relax and unwind
As a guest at Hotel Koldingfjord, you are guaranteed a fantastic experience, regardless of when in the year you stay.
Whether you come to Denmark for a summer holiday or a short break, the beautiful scenery surrounding the hotel immediately gives a sense of peace and balance to revive mind, body and soul. There are plenty of opportunities for relaxation, outdoor activities and cultural sights, right on our doorstep.

It is our pleasure to welcome you to Hotel Koldingfjord and we look forward to providing an experience that will live on in your heart long after you leave.
We've created an atmosphere that always feels homely and we hope you'll want to visit again, because we've taken great care of you .
Best wishes
Peder J. Madsen
General Manager
#hotelkoldingfjord
20
4818
1
4000
4
1